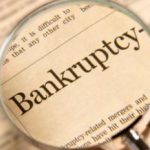 For many people the very idea of declaring bankruptcy is frightening. But as a Southwest Florida bankruptcy attorney for the past 33+ years, I want to tell you that it's not as scary once you understand it. And you are not alone, because bankruptcy filing is more common than you think. According to www.uscourts.gov the total number of bankruptcies filed, by fiscal year-end June 30, 2019 was 773,361.
When we meet, I will discuss your entire financial situation for free, and review all of your options with you. Yes, it is usually possible to save your home, save your car, stop the harassment, stop the lawsuits, and get a fresh start. We also assist creditors in moving through the bankruptcy process as quickly and efficiently as possible. Make an appointment with me today and end the stress and fear.
Below I'm going to tell you some hard truths and knock down some common myths about filing for bankruptcy, so you can make the most informed decision possible.
Common Myth: Filing bankruptcy ruins your credit for 7 years
What exactly does it mean to file for bankruptcy? Many people think they know, but it's best to spell out exactly what it is. For consumers struggling with their finances, bankruptcy is usually the best option although they do not realize it, giving them a chance to eliminate their debts and start fresh. Many people hear from their friends or relatives that "bankruptcy can ruin your credit for 7 years." That is just a superstition, such as "breaking a mirror is 7 years' bad luck." For some people, their credit score actually gets better, because they are wiping out all of their debts. For those whose scores do go down, that is just temporary. Credit can be repaired, sometimes quickly.
Common Myth: Filing bankruptcy means you're a failure
This point of view is so harmful, and often has people going through extreme measures to try to pay down their debt, rather than filing bankruptcy. Some people take money out of their retirement plans or hire debt consolidation companies which do nothing, when there is a better solution. There are many reasons people find they must file bankruptcy, and a lot of them are due to things beyond their own personal control. There have been numerous studies over the past 10 years that show a majority of bankruptcies are due to medical debt, job loss and divorce. According to a Harvard study, roughly 57% of bankruptcies were a result of medical bills and over the past decade the cost of medical deductibles has grown seven times faster than wages have risen, showing that many bankruptcies may be the result of stagnant wages rather than poor financial management. Whatever your reason for considering filing bankruptcy, think of it as a tool that will help you take control of your finances and get back on track.
Hard Fact: Creditors will stop harassing you
Have you had credit card companies and other debt collectors calling and harassing you via phone or mail? As a bankruptcy lawyer, I've had clients tell me that creditors are calling them every day, numerous times a day, calling very early in the morning and very late at night, and even yelling at or humiliating them during the phone calls. First of all, this is illegal behavior as the Fair Debt Collection Practices Act (FDCPA) says debt collectors cannot harass, oppress, or abuse you in any way. I can stop this behavior even before you legally file for bankruptcy. And evenbetter, the minute we file your bankruptcy, a legal "wall" goes up around you which prevents creditors from contacting you or suing you, or they will be held in contempt and face stiff fines. Please feel free to call me for a free consultation.
Common Myth: Everyone will know you have filed for bankruptcy.
The fact is that bankruptcy is a matter of public record, but the large number of filings means there's a very small likelihood that anyone will ever see it. It does not get published in the newspaper, and the Sheriff does not come to your door. These are just myths. Unless you are famous, only your creditors will be privy to this information.